ACT Pressure Plates
All ACT pressure plate assemblies are newly manufactured units, not rebuilt from used parts. Many other clutch companies modify the original equipment (OE) pressure plate fulcrum slightly to produce limited benefits using the OE diaphragm spring. ACT fully engineers every application, designs and develops entirely new diaphragms and pressure plate faces. These steps are necessary to achieve vastly improved performance, well beyond the restrictions of the OE geometry.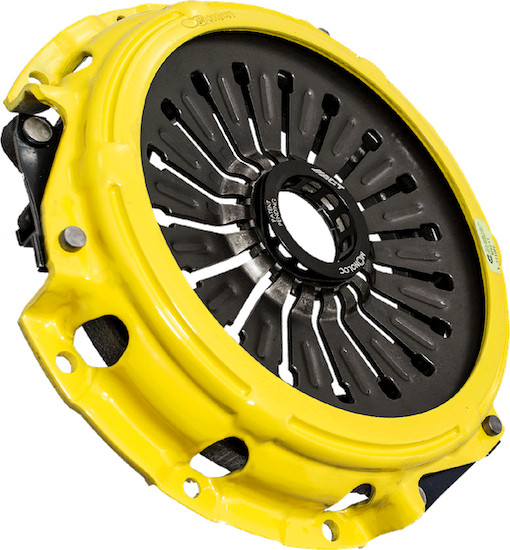 Understanding

ACT's Pressure Plates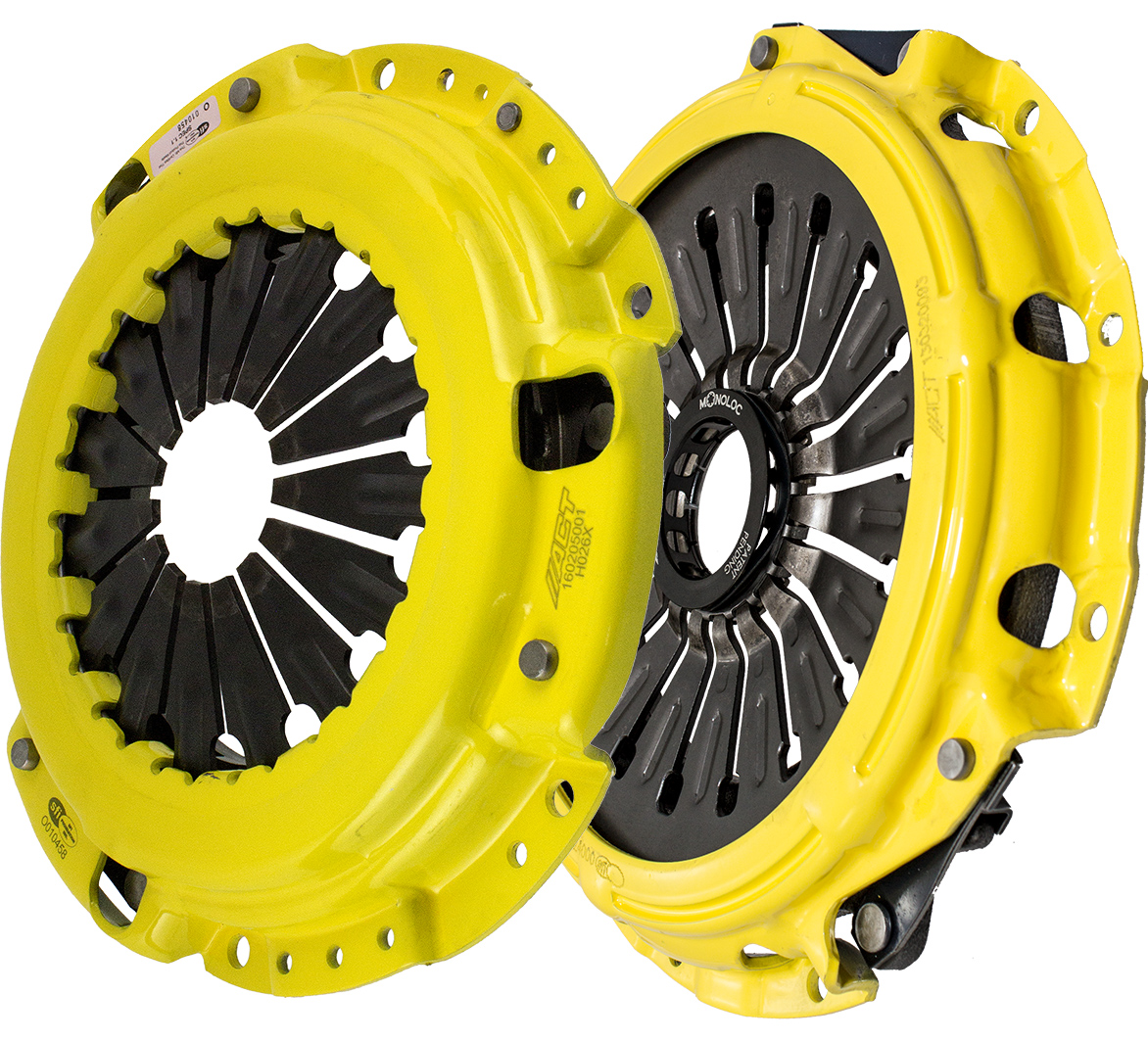 100% TESTED
100 percent tested and computer balanced
SFI CERTIFIED
Most are SFI certified to ensure ACT parts exceed strict racing requirements
PRECISION STAMPED
Precision-stamped cover for maximum consistency and rigidity
INDUCTION HARDENED
Induction-hardened bearing contact area for extremely long wear life
DRIVE STRAPS & RIVETS
Drive straps and rivets securely locate contact face to the cover for quiet, trouble-free operation (no loose pieces to wear or rattle)
FOUR-STAGE HEAT TREATED
Exclusive four-stage, heat treating process performed on all diaphragms
ACT Pressure Plate

Key Features
ALL FACTORY DESIGNS
ACT offers pressure plate assemblies for all factory designs: push-type, pull-type, crimp and rivet.
STIFFENING RIBS
Stiffening ribs are added to the diaphragm fingers, on select applications, to reduce pedal travel.
SFI 1.1 SPECIFICATION
Pressure plates noted as certified to SFI® Specification 1.1 are legal for competition in all racing organizations where such certification is required.
PROPRIETARY SINGLE DIAPHRAGM
Proprietary single-diaphragm designs are developed to dramatically increase clamp load without the drawbacks of double-diaphragm configurations.
REINFORCED COVER STAMPING
Many cover stampings receive reinforcements to reduce flex, and improve efficiency and pedal feel.
COMPUTER SPIN BALANCED
Every pressure plate is dynamically computer spin-balanced for smooth operation at any RPM.
STRONGER DRIVE STRAPS & HIGH GRADE RIVETS
Stronger drive straps and higher grade rivets are used, as required, to increase strength for higher torque and higher RPM applications.
CNC MACHINED FACE CASTINGS
All face castings are CNC-machined for maximum precision and greater consistency.
4 STAGE HEAT TREATED
Diaphragm springs are processed with an exclusive four-stage, heat-treating process for unparalleled performance, reduced deflection and maximum clamp load throughout the entire clutch life.
LOAD TESTED
Every pressure plate is load tested on a specially configured, computer-controlled testing press, as one part of the production quality assurance program.
Sport Pressure Plate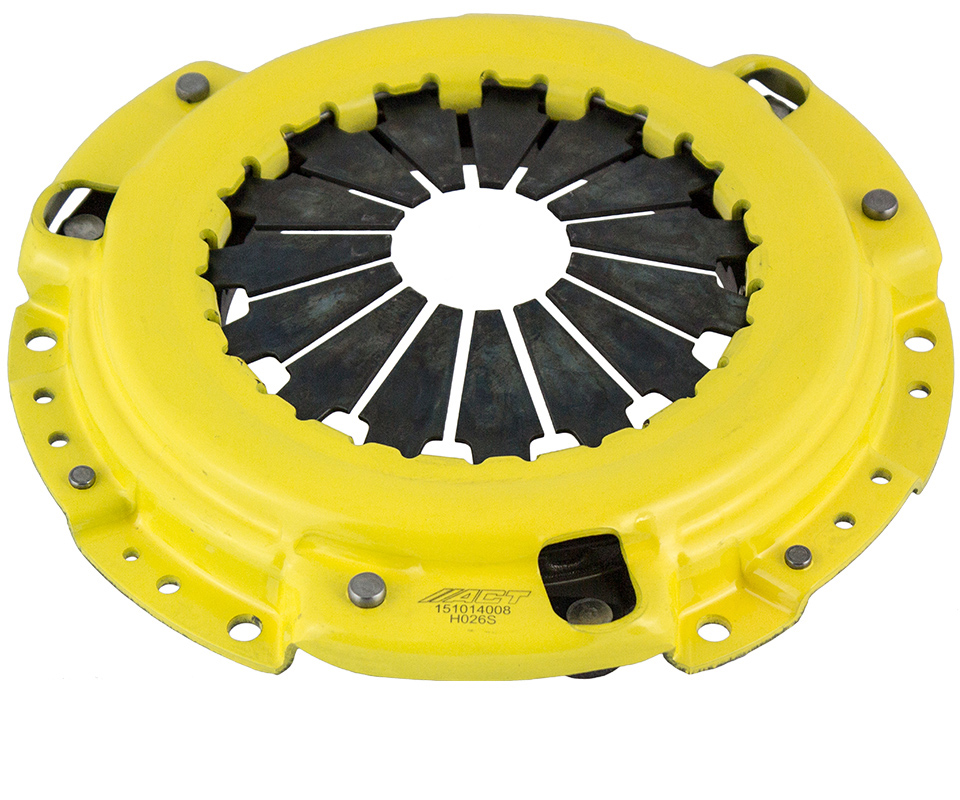 10-30% increase

Stock to moderate
Heavy Duty Pressure Plate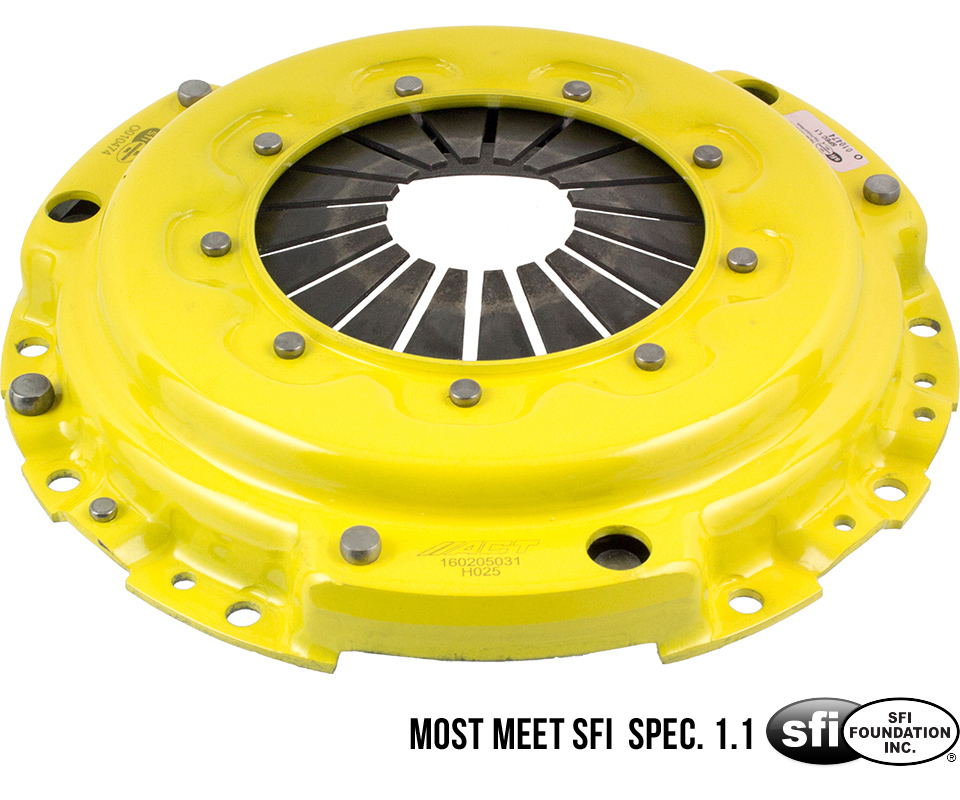 20-50% increase

Stock to moderate
XTreme Pressure Plate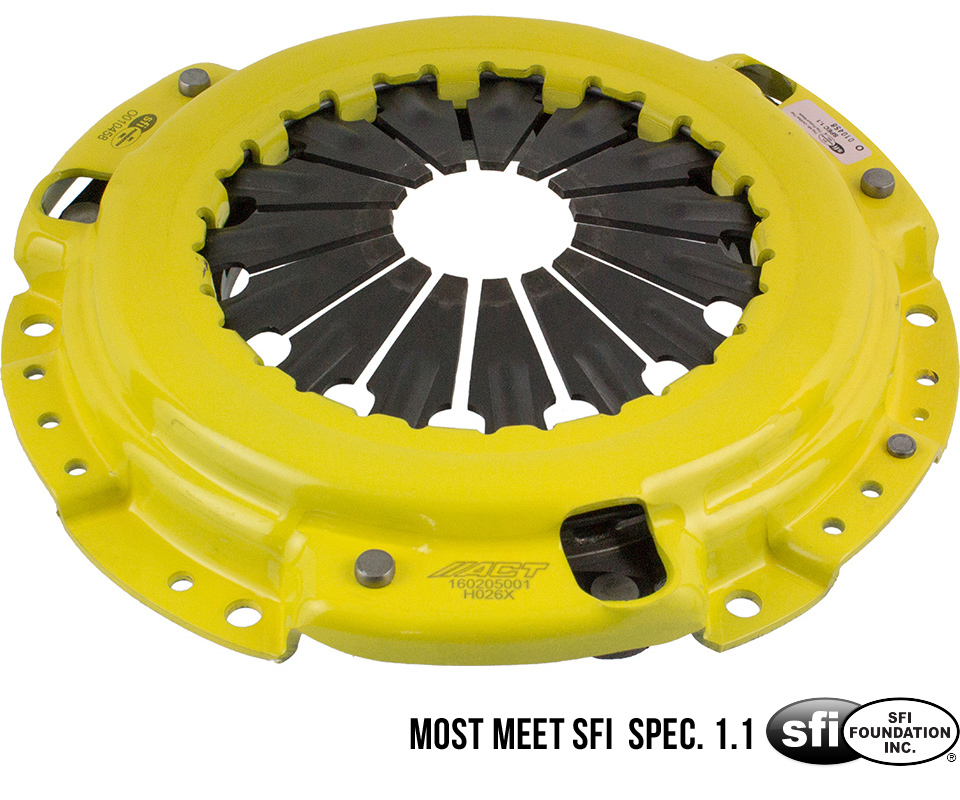 40-120% increase

moderate to heavy
MAXX Xtreme Pressure Plate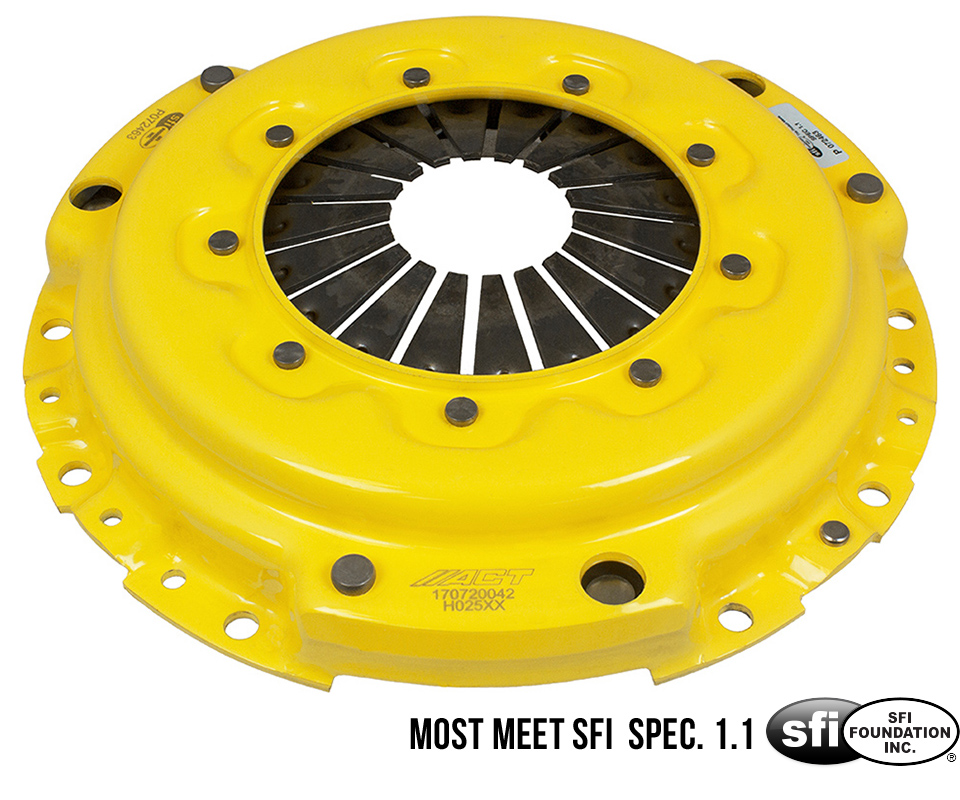 40-120% increase

heavy to very heavy