ACT Performance Flywheels
ACT street discs are available for most popular applications and Features premium organic composite linings, combining increased friction with better heat transfer. These discs have steel-backed linings for greater burst strength and durability. Street discs are built with a limited marcel (engagement cushion), allowing for quicker shifts when used with ACT pressure plates.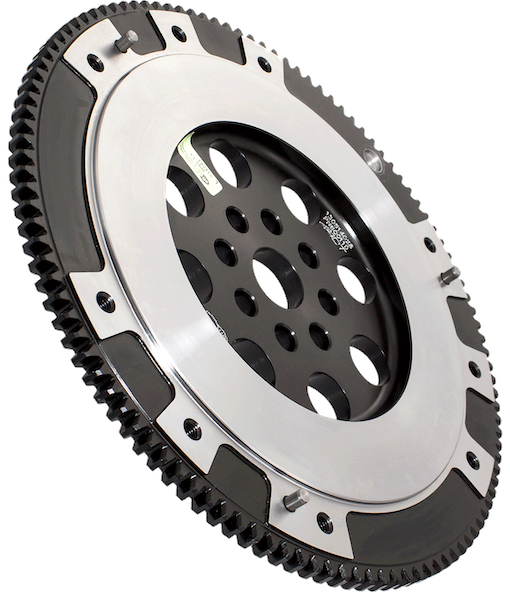 Understanding

ACT's Performance Flywheels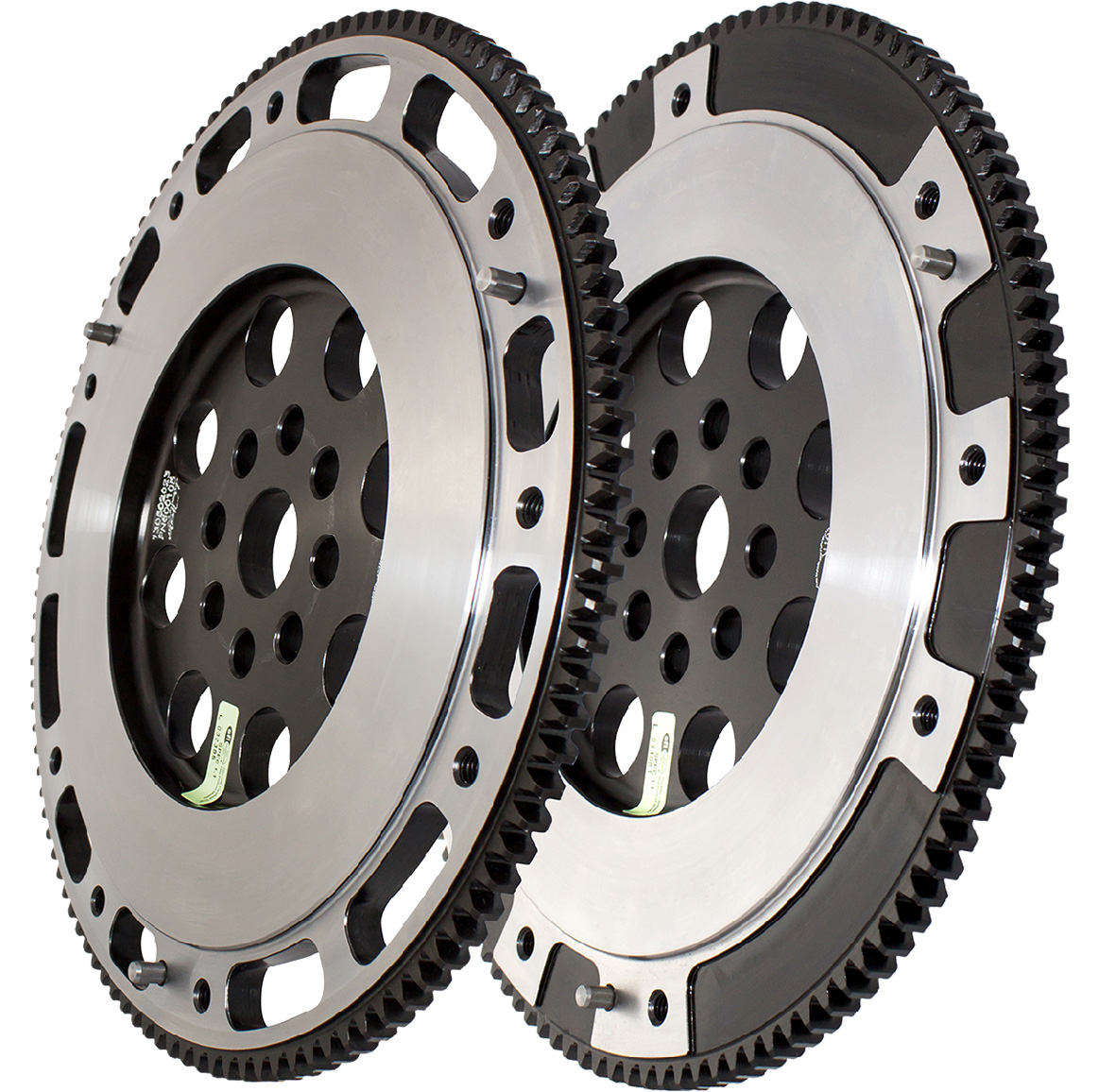 StreetLite
The Streetlite option is a lightweight upgrade designed for performance and affordability, without compromising a smooth idle.
Most popular choice
Recommended for street and drag racing
Optimized driveability and durability
Lighter and stronger than stock flywheels
Tough, precision-made and dynamically balanced
PROLITE
Prolite flywheels are made for the racer. This version takes the weight reduction concept to a further extreme, offering the best possible acceleration with some minor compromises in idle quality and, in some vehicles, occasional, non-damaging transmission gear rattle.
Recommended for road and rally racing
Lighter ACT flywheel offering
Lowest rotational inertia for best throttle response
Tough, precision-made and dynamically balanced
XACT Flywheels

Key Features
SFI CERTIFIED
All XACT flywheels are certified as meeting SFI® Spec. 1.1 and are legal for competition in all racing organizations where SFI® Certification is required.
CAD ENGINEERED & FINITE ANALYZED
XACT Flywheels are engineered using the latest CAD and Finite Element Analysis (FEA) software to explore various design alternatives for optimal results.
ONE PIECE CHROME-MOLY FORGING
One-piece chrome-moly forging allows fewer opportunities for failure and promotes uniform, efficient heat transfer from the clutch disc. This is to prevent warped friction inserts or loose ring gears.
SMOOTH OPERATION AT ALL RPMS
ACT demands tight tolerances for fit, concentricity and parallelism so flywheels register precisely to crankshaft centerline, allowing smooth operation at all RPM.
LIGHTER, STRONGER, SAFER
All applications in the XACT Flywheel line are lighter, stronger and safer than OE cast flywheels, meeting the needs of both the enthusiast and hardcore racer.
MORE WEIGHT REDUCTION, ELIMINATED BREAKAGE
Integral, starter ring gear permits more weight reduction where it matters most and eliminates the chance of gear breakage or separation.
OPTIMAL MASS DISTRIBUTION
Flywheel mass is distributed optimally for maximum strength, lower rotational inertia, high thermal tolerance and rigidity.
STRATEGICALLY LIGHTENED
Prolite flywheels are strategically lightened even further, reducing inertia without sacrificing strength or thermal integrity.
THERMAL CAPACITY
XACT Flywheels have excellent thermal capacity by optimized material support behind the friction surface.
LEAD-IN CHAMFERS
Ring gear teeth are cut with lead-in chamfers for first-time starter engagement and to prevent rounded off gear teeth.
DYNAMICALLY COMPUTER BALANCED
Dynamic computer-spin balancing ensure smooth and predictable performance.
HEAT TREATED & TEMPERED
The entire forging is heat-treated and tempered for strength and toughness.