LANCASTER, CALIFORNIA, June 21, 2016 — Advanced Clutch Technology (ACT) is pleased to introduce its new high performance twin-disc clutch kits for GM 8-Bolt LSX Engines.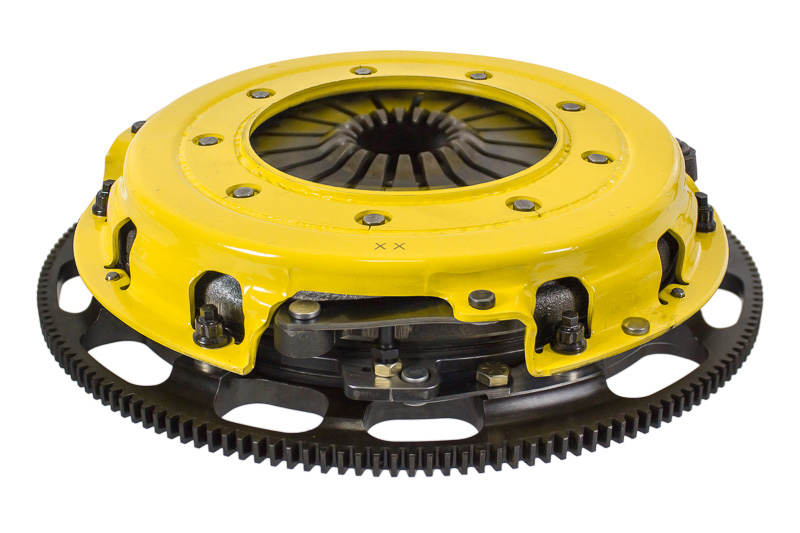 ACT twin-disc clutch kits offer a wide range of street-friendly to race-ready options with torque capacities ranging from 875-1515 ft.-lbs. These kits offer two discs, which results in nearly twice the disc surface area compared to a conventional clutch design, and that means better wear characteristics, a higher heat capacity and longer life. The twin-disc kits include ACT's proprietary Positive Lift Floater system, which automatically compensates for disc wear.
Each kit offers a choice of three different clamp load designs to give unparalleled performance and moderate pedal effort. Users also have the option of choosing disc combinations that feature high torque capacities along with smooth consistent engagement. In addition to the variety of options for these kits, they are completely serviceable. All twin-disc kits can be sent back to ACT's manufacturing facility for resurfacing, component replacement and rebalancing, which is performed at a fraction of the cost.
Included in ACT twin-disc kits is a CNC-machined and dynamically balanced forged Chromoly flywheel to ensure smooth, trouble-free installation and years of continued service.
To view a PDF of the press release and specifications sheet, please click here.
Read more »