LANCASTER, CALIFORNIA, December 20th, 2019 — Advanced Clutch Technology (ACT) has released a range of clutch kits for the 2017-2018 Honda Civic and for the 2017-2019 Civic Si 1.5L Turbo.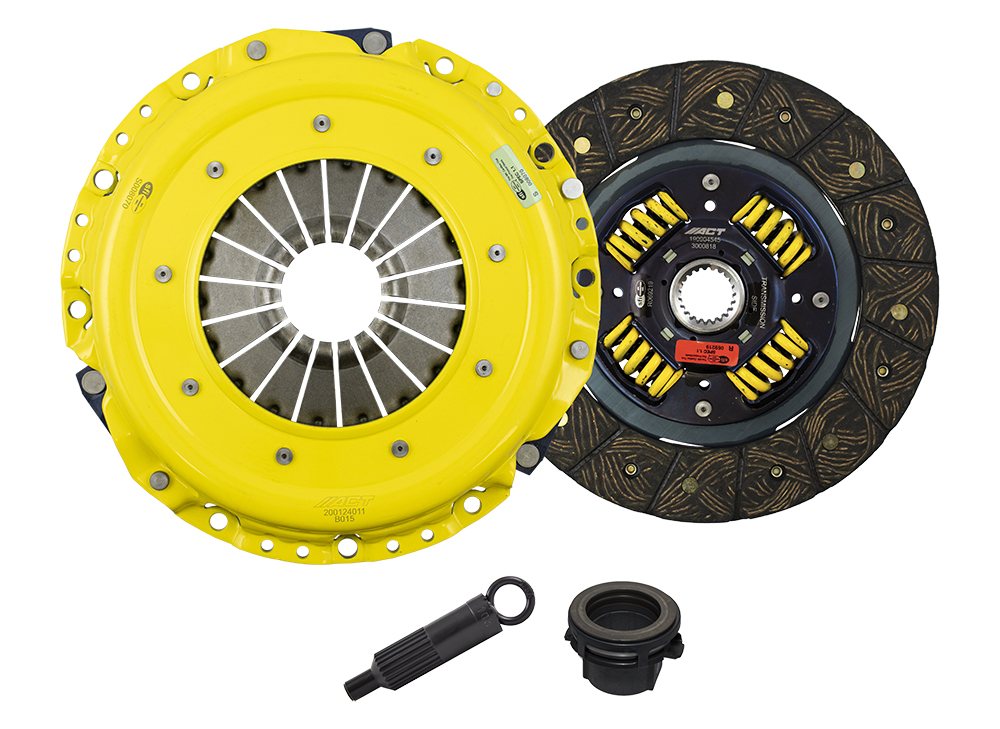 Honda's exciting 10th Generation Civic has created a big stir in the aftermarket. Many performance upgrades are being offered that have resulted in OE clutch and flywheel overload. ACT has provided solutions Honda drivers have counted on for over two decades, and we are proud to bring the very latest in clutch technology to the new Civic.
ACT's new Clutch Kits for the Honda Civic include a Heavy Duty Pressure Plate, Streetlite Flywheel, a choice of Disc, Release Bearing, Pilot Bearing and Alignment Tool. The Heavy Duty Pressure Plate incorporates hardened diaphragm fingers for decreased wear and provides a 58% increase in clamp force over the stock unit.
The ACT Street Clutch Kits combine the Heavy Duty Pressure Plate with a Performance Organic Street Disc. The disc features premium organic friction materials able to withstand increased heat and abuse, steel-backed linings for high-burst strength and modifications engineered for quicker shifting. The ACT Street Clutch Kit provides a moderate and consistent pedal feel, smooth engagement and significantly improved durability. These kits meet SFI Spec 1.1 and have increased torque capacity up to 363 FT-LB.
The ACT Race Clutch Kits combine the Heavy Duty Pressure Plate with a Cerametallic Xtreme Race Disc, which is available in 6- and 4-Pad Spring-Centered and Rigid Hub Designs. These discs are highly durable while allowing for quick shifting. The Xtreme Race Discs are for high-powered engines and recommended for track
Read more »