LANCASTER, CALIFORNIA, November 21, 2019 — Advanced Clutch Technology (ACT) is pleased to announce new Clutch Kits for the 2012-2018 Jeep Wrangler JK.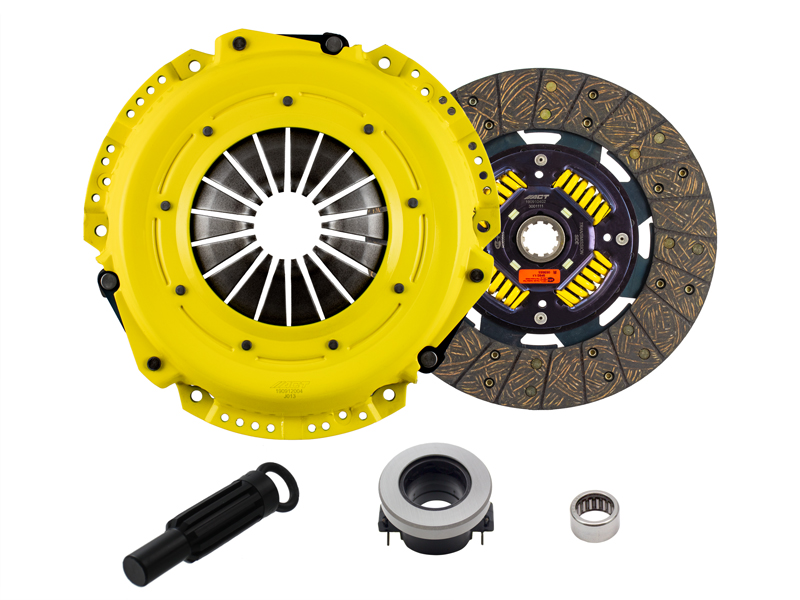 ACT's new Clutch Kits for the Jeep Wrangler include a Heavy Duty Pressure Plate, a choice of Disc, Release Bearing, Pilot Bearing, and Alignment Tool. ACT's Heavy Duty Pressure Plate will increase torque capacity, durability and clutch life by providing 21% more clamping force, increased surface area, exclusive ductile iron casting, and hardened diaphragm fingers for decreased wear.
The ACT Performance Street Clutch Kit combines the Heavy Duty Pressure Plate with a Performance Organic Street Disc for smooth engagement and predictable performance even in the harshest environments. The ACT Street Disc features premium steel-backed organic friction materials and 8% additional surface area using the stock flywheel or 16% more with the ACT Flywheel. Added surface area means added clutch life and heat capacity.
The Street Clutch Kit provides a moderate and consistent pedal feel, smooth engagement, high burst strength and significantly improved durability. This kit will hold 479 FT-LB of torque at the flywheel.
The ACT Race Clutch Kit combines the Heavy Duty Pressure Plate with a cerametallic 6 pad spring-centered Xtreme Race Disc. This disc is highly durable while allowing for quick shifting but engages aggressively. The Xtreme 6 Pad Disc is for high-powered engines and recommended for track use only. The ACT Race Clutch will hold 613 FT-LB of torque at the flywheel.
Many aftermarket clutches in the Jeep Market are using gray iron castings, placing the driver and others at a higher risk of injury. All ACT JP4 Clutch Kits meet SFI Spec 1.1 to assure safety and compliance with racing standards and are backed by an industry-leading, one-year warranty.
To view a PDF of the press release and specifications sheet, please click here.